The Portland (OR) Police Bureau joins a growing list of partner cities in implementing Bike Index's newest feature for Law Enforcement: the registration and recoveries dashboard.
"Good data is important, especially for cities," says Portland Police Bureau's (PPB) Officer David Sanders, who has spearheaded the use of Bike Index among Portland's patrol officers. "The stats the new dashboard captures are really valuable."
Bike Index's Law Enforcement dashboard provides key metrics for trusted departments. They can see numbers of bikes registered by other organizations, such as bike shops and schools, in their zip code with the goal of understanding how their outreach has had an effect in the community - both directly and indirectly. They can use these numbers to demonstrate improvements and reductions in bike theft and crime due to their efforts.
"We like the ability to measure effectiveness, and the dashboard really allows us to do this. It also is a motivating tool that helps us set goals and work toward increased registration in the community," said Officer Sanders.
Departments can analyze registration and theft numbers over custom time periods and personnel can use the information to make recovery and theft prevention plans for the future.
For instance, "We see the need to partner with local bike shops better, and this is a tool that seems to get us on the same page to do that," said Officer Sanders.
A small snippet of the new recoveries panel on the Law Enforcement dashboard.
An additional element of the dashboard are new tools for analyzing theft recovery, in which PPB's Bicycle Theft Task Force are already experts. Somewhat famous for their high success rate in bike theft recovery, the PPB BTTF has consistently used Bike Index to match stolen bikes in the field with their owners. They've even seen personal benefit from using Bike Index: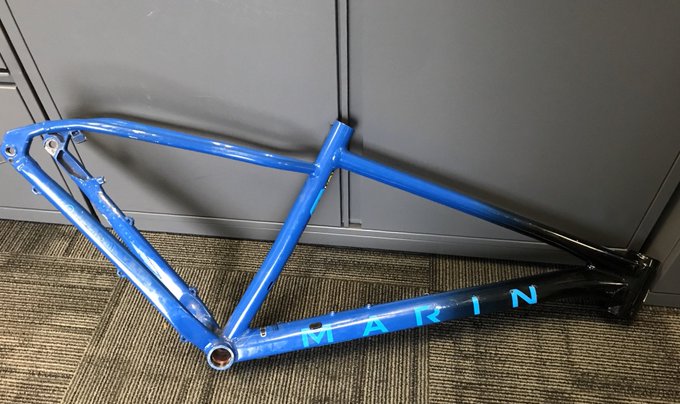 It has returned!!! BTTF Officer Sanders' stolen patrol bike was finally recovered! Turned in by a citizen who saw the
@BikeIndex
hit online.
The recovery dashboard displays recovery numbers, dates, and details about the recovery from the bike owner.
"We recognize the importance of our continued partnership with Bike Index to effectively control bike theft in Portland," said Officer Sanders. "We love the commitment Bike Index has shown in adapting their product to serve the unique needs of law enforcement."
These new features add to Bike Index's existing suite of features for Law Enforcement, including bulk serial search, registration drive software, communication tools, and other web-based developments.
PPB joins Edmonton, AB, Topeka, KS, and a number of other upcoming partners in being the first to implement the new dashboard. Interested departments can learn more at Bike Index for Cities. The dashboard is part of any Supporting City package.
---
This is a companion discussion topic for the original entry at
https://bikeindex.org/news/portland-implements-bike-indexs-new-law-enforcement-dashboard?locale=en