We successfully recovered 2 bikes that were stolen yesterday! Unfortunately, one bike is still MIA.
I work for River City Bicycles in SE Portland, managing our rental bike fleet. We had some rental customers decide to lock up their rentals outside of our MLK location after-hours since they couldn't get back during business hours to return the bicycles. Well, the bicycles were stolen after thieves defeated the ABUS Bordo locks by twisting them until they failed. Two Scott SUB Speed 10 bicycles were stolen from 706 SE MLK Jr. Blvd.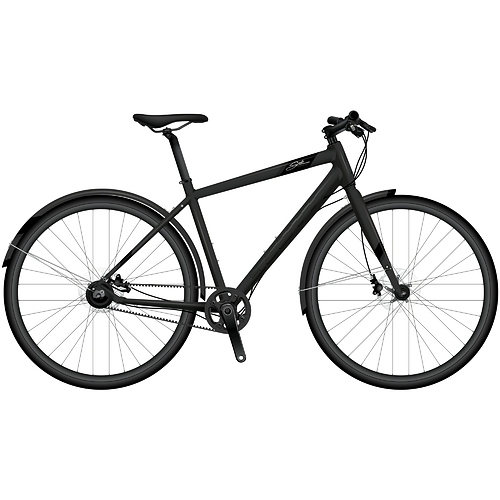 Flash forward to this morning… We received a call from a construction worker who noticed a couple of bikes that were stashed in a gated area near SE Belmont & Water Ave. (located under the Morrison Bridge). One of the bikes had our rental decal, one of the SUB 10s. My manager and I rode over to see about recovering the bicycles, thinking both of our rental bikes were present. What we found was a Raleigh Willard 1 and a SUB Speed 10. The gated area wasn't locked, so we confiscated the bicycles and made our way back to our home store, River City Bicycles - Belmont.
I searched the Raleigh's serial number on #BikeIndex and the stolen listing from #Project529 popped up! I contacted the registered owner who came down to the store within the hour. He provided proof of purchase and his picture ID and we released the bicycle to him along with selling him a new Kryptonite U-Lock. His bicycle will need a new front wheel, but that is definitely less expensive than replacing an entire bicycle!
I was happy to help a fellow cyclist in the recovery of his bicycle, but will still be on the look-out for our other stolen rental bike.